Industrial hoses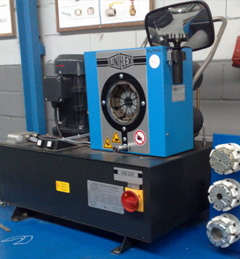 Next to our daily work, we produce and supply industrial hoses. The range consists of hydraulic hoses and high pressure cleaning hoses (available with gun). Diameters vary from 6 to 25 mm, with a variety of related fittings. The fittings are also available separately.
Available from stock
Most hoses are available from stock and are pressed and customized in-house. If required, we assemble and install on site. Hoses for extremely high pressure and other applications are available on request.
Please feel free to contact us if you have any questions or would like to order a sample.