Privacy & cookies
Venus & de Waard protects your privacy
As we consider your privacy of the utmost importance, Venus & de Waard has taken a number of measures. Not only to ensure that we comply with the latest GDPR regulations, but especially because you need to be able to trust that your data is in safe hands with our company.
In our privacy policy you can read about what personal data we collect, why we collect this data and what we do with it.
In summary, your personal data are:
collected and used only for the purpose we have agreed with you;
not shared with others, except as necessary to serve you or if we are required to do so by law;
protected with care.
Additionally, you have the right to:
access, modify, transfer or delete your data;
withdraw your consent for the collection of data;
object to the processing of your data;
file a complaint, e.g. with the Dutch Data Protection Authority.
Further details are provided in our privacy statement.
Questions or suggestions
If, after reading the statement you have any questions about the protection of your privacy at Venus & de Waard or you have a suggestion, then please contact us.
Cookies
A cookie is a small text file that is stored on your computer, tablet or smartphone on your first visit to this website.
Website
Venus & de Waard uses only functional cookies that do not infringe your privacy. Cookies are necessary for the technical operation of the website and for your convenience. They ensure that the website works properly and that we can optimise our website. These cookies are stored for a maximum of two years after your visit to the website.
Google
Google places various cookies on the website of Venus & de Waard. These cookies do not contain any personal data (are anonymized) and therefore do not infringe your privacy.
Analytical cookies – necessary for the operation of Google Analytics, so that we can track how visitors use our website.
Google Maps cookies – necessary for the operation of Google Maps, so you can find us and generate directions.
Cookies are placed and read by Google and are not shared with third parties. No personal data are stored in cookies. Google therefore complies with the applicable regulations; you can read this in Google's privacy statement, which also explains how long Google's cookies are stored.
No cookies?
You can opt out of cookies by setting your internet browser so that it no longer stores cookies. In addition, you can also delete all information previously stored through your browser's settings.
January 1, 2021.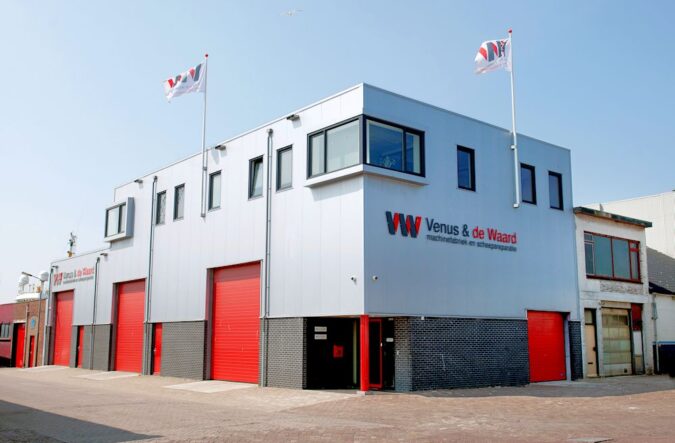 Venus & de Waard BV
Industriestraat 16-18
1976 CV IJmuiden
The Netherlands
tel: +31 88 2102000
info@venusendewaard.nl
VDW gearbox overhaul
Industrieweg 34B
1521 NE Wormerveer
The Netherlands
tel: +31 88 2102030
twk@venusendewaard.nl